A formidable day for ALPHA!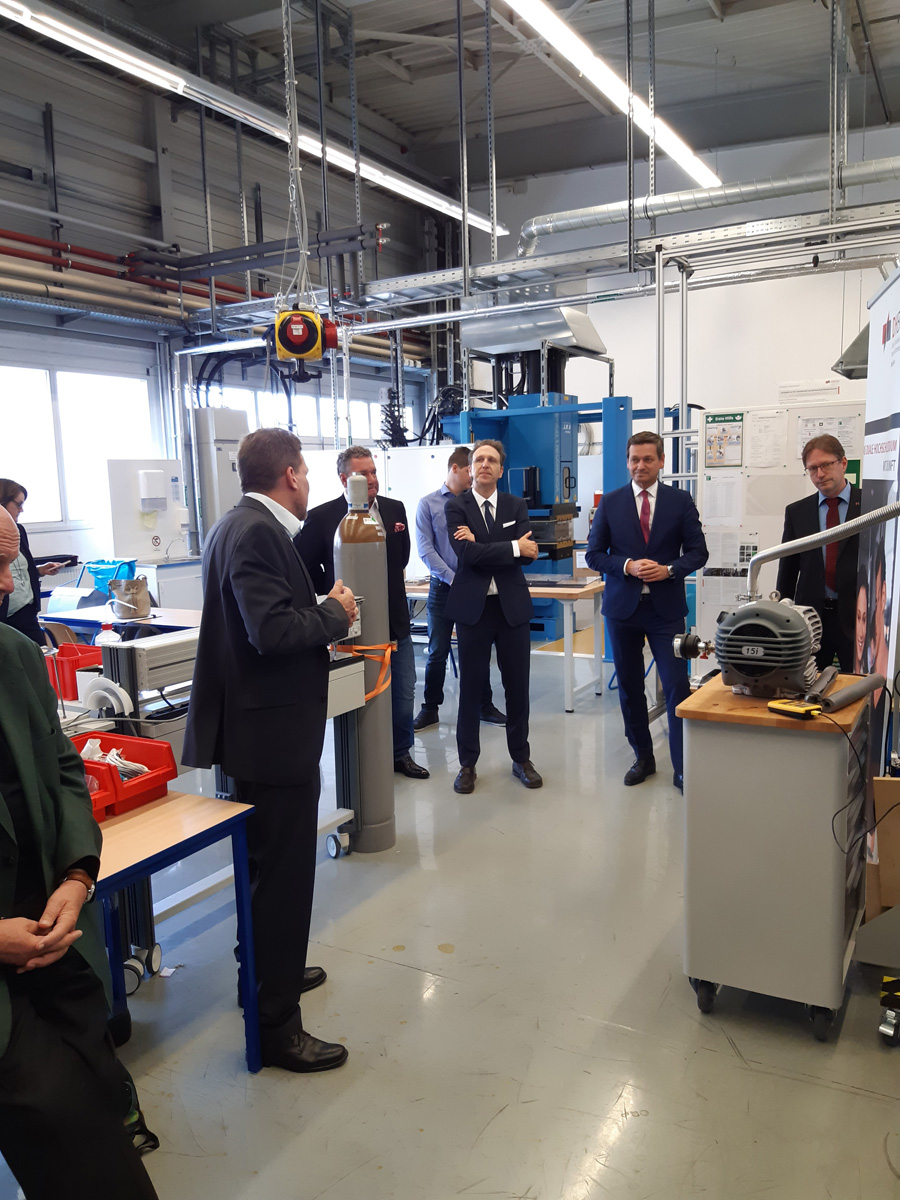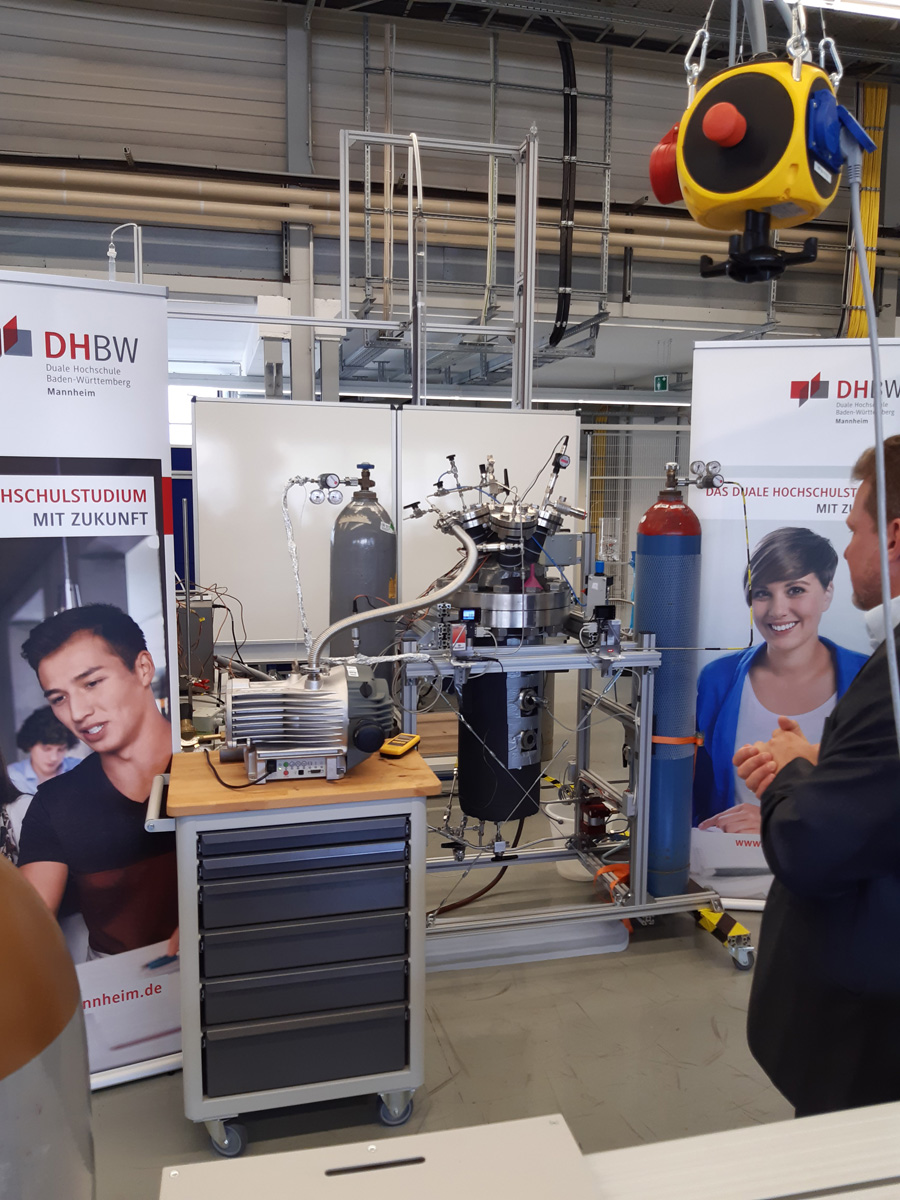 As part of our BIOGAS-Project, we were able to present at 18.09. our CO2-absorber prototype to the public.
Target of this project is the separation of CO2 and Methane to use both gases separately.
In the laboratories of DHBW in Eppelheim we were glad to welcome several guests:
Mr. Christian Baldauf, Member of Parliament of Rhineland-Palatine.
Mr. Kiril Asenov, sen. and jr., shareholders of the group of companies.
Furthermore, there were from DHBW Mrs. Salzmann (press office) and the professors Mr. Schulz and Mr. Schael, and last, but not least, our responsible A-Team!
Our project leader Steffen Heute explained the prototype and showed up prospective options.
During the following discussion, we found out that we had knowledgeable guests, who could assess the potential of our project.
We were very happy about the opinion that our project comes "just in time".
Now we start the test phase with the "real stuff".
But THIS is nothing for the public!
If you are interested  to learn more about our project, feel free to contact us.